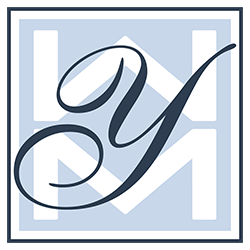 Our Beliefs
You cannot beat the markets by guessing tomorrow's news.
A structured investment approach will add value with a higher reliability and confidence level than one based on guessing. 
We diversify across global markets based on our clients' situations and needs, buying funds that are low-cost, tax-efficient and have a proven track record of success.
Our Process
We are fiduciaries, all the time.
We use a fiduciary process to create your plan and build your investment portfolio using exchange-traded funds (ETFs) and mutual funds from Avantis, Dimensional Fund Advisors, Vanguard, iShares, and other funds that make the grade.
We monitor your investments to make sure they stay aligned with your needs and goals. We make the necessary changes, so you don't have to.
Services
We use our experience and insight to follow a fact-based global approach that works in good times and bad to give you the peace of mind you deserve.
We give you the tools you need to live a hassle-free life – the good life! Let your money work as hard as you do.
We have a history of success with an unwavering commitment to you.
You are in control. You will be financially secure.
Client Service Support Position
 

| Back Office
Job Description
Main duties will include all administrative/operational back-office support for the client relationship (CR) team (Advisors and Client Service Associates).
Summary Review of Core Responsibilities:
Daily-Weekly general assigned duties–

Distribution & logging in of mail including client checks, forms and other received and process according to current procedure to include scanning, filing, task update notification to team
Previous day transaction review\confirmation against money movement tasks associated with the transactions in the Contact Relationship Management (CRM) software.
Alert Notification custodian, update status of tasks daily and team notification
Population of account/groups data and data maintenance of accounts in Tamarac portfolio accounting system
Follow through cost basis entry at custodian and in Tamarac Reporting
Review the Tamarac reports posted to FTP FileZilla by recon team and take any action as necessary
Download any documents uploaded to Electronic FTP Shared Folders per email notification and save per current processes and notify appropriate team members
Shred any documents before leaving the office for the day

Reception |Answer phones & Central Scheduling

route calls | take messages
Kick-off Central Scheduling for client-prospect scheduled appointment type automated workflow email and text confirmations

Operational Support for Maintenance & Forms: Preparation of as assigned client account forms/ digital envelopes with various custodians, new account openings and their supplemental forms as requested by the team to include the creation of Shared Folders for the clients/contacts to upload supporting materials or to upload forms for signature.
Interaction and Communication with CR Team to assist them with various client account requests and research as necessary.
Acquired Specialty:  assistance as assigned
Other Duties and Responsibilities
Scanning and e-filing of documents according to procedures for all above core responsibilities and documentation in current contact management system history any action taken involving a client, influence center or vendor and any necessary follow-up.
Other administrative support and projects\duties as assigned
Qualifications:
Several years of Financial or Business Experience Preferred
Experience in an investment firm desired and familiarity with TD Ameritrade and Charles Schwab or other custodian platforms.
Strong Technical skills with the ability to create spreadsheets and MS Word Templates that include tables and other form fill capabilities; thorough and organized.
Team player, collaborative, able to work with team
Desire/ability to work successfully in a small company environment