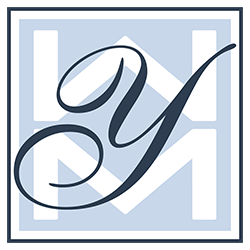 Our Beliefs
You cannot beat the markets by guessing tomorrow's news.
A structured investment approach will add value with a higher reliability and confidence level than one based on guessing. 
We diversify across global markets based on our clients' situations and needs, buying funds that are low-cost, tax-efficient and have a proven track record of success.
Our Process
We are fiduciaries, all the time.
We use a fiduciary process to create your plan and build your investment portfolio using exchange-traded funds (ETFs) and mutual funds from Avantis, Dimensional Fund Advisors, Vanguard, iShares, and other funds that make the grade.
We monitor your investments to make sure they stay aligned with your needs and goals. We make the necessary changes, so you don't have to.
Services
We use our experience and insight to follow a fact-based global approach that works in good times and bad to give you the peace of mind you deserve.
We give you the tools you need to live a hassle-free life – the good life! Let your money work as hard as you do.
We have a history of success with an unwavering commitment to you.
You are in control. You will be financially secure.
Financial Advisor | Client Relationship Manager
Job Description
This is a professional client-facing relationship and support position that will support Yardley Wealth directly in servicing ongoing management of existing and potential client relationships.  This position will be responsible for providing businesses and individuals with sound advice regarding their financial planning and investments.   
You will be expected to perform various tasks, including preparing wealth management reports for client meetings and financial projections.  You must have the ability to utilize critical thinking skills, work within a team, and anticipate firm needs and client questions.
Qualified candidates will be detail-oriented, structured, and have a high degree of follow-through.  Responsibilities include data gathering and analysis, development of financial planning recommendations, implementation, and portfolio management, and participation in client meetings. Will participate in developing investment and financial planning strategies.
Summary Review of Core Responsibilities:
1. Client Relationship:
  Meet with clients, prospective clients alongside owner/Chief Executive Officer to learn the core values and beliefs on how to represent the firm and help manage client relationships
Research and resolve client questions regarding financial planning and investment advice with direct communication and any necessary follow-up to completion
Collaboration, Interaction and Communication with Team, Client Support to prepare/coordinate for client meetings and requests through current procedure and current Contact Relationship Management Tasking procedure
Take Notes and schedule the Action Items as a result of client/prospect communication and/or meeting
2. Client Financial Plan Updates through current Financial Planning Software (MoneyGuide Pro) and general Meeting Preparation (Agenda)
Data Gathering
Modeling
Scenario Building
Plan Development
Presentation Development
Follow-up work
Annual Reviews
3. Investment Management, Research and Trading
Trade recommendations through current portfolio software system (Envestnet Tamarac)
Portfolio Rebalancer & Cash flow management maintenance and settings
Fund Due Diligence
Implementation of model changes as assigned
4. Performing market research to stay current with financial trends while maintaining compliance with all rules and regulations in our industry
Future Growth in Role:
Acquired Specialty:

 

Become a specialist in an area that would be useful to our firm in our continued growth.
Maintain client relationships and run meetings on own, independently
Develop and introduce new client relationships to the firm through building centers of influence and actively networking within the firm's target market.
Take an active role in converting prospects into clients
Manage more complex ongoing relationships
Mentor less senior advisors and provide leadership within the advice function of the business.
Qualifications:
At least 7+ years of industry experience, with at least 3 years of experience working with high-net-worth individuals/families and business owners
Awareness of financial planning issues related to managing wealth
Bachelor's degree and Series 65/66 or CFP

Æ

designation
Preference given to licensed attorneys and CPAs, and those with existing portable client relationships
Familiarity with portfolio management and various investing styles. We prefer sophisticated estate planning, tax planning, education planning and insurance planning knowledge, as well as strong knowledge of the stock market, macroeconomic trends and the ability to speak about what is happening in the world
Must be organized, detail‐oriented and able to multitask
Attention to detail; strong organizational skills; ability to complete work in a timely, accurate and through manner
Must be personable and punctual and a problem solver
Client first attitude
Good written and verbal communication skills
Team player, collaborative, able to work with and through others
Desire/ability to work successfully in a small company environment